Top 10 Newborn Photographers in Melbourne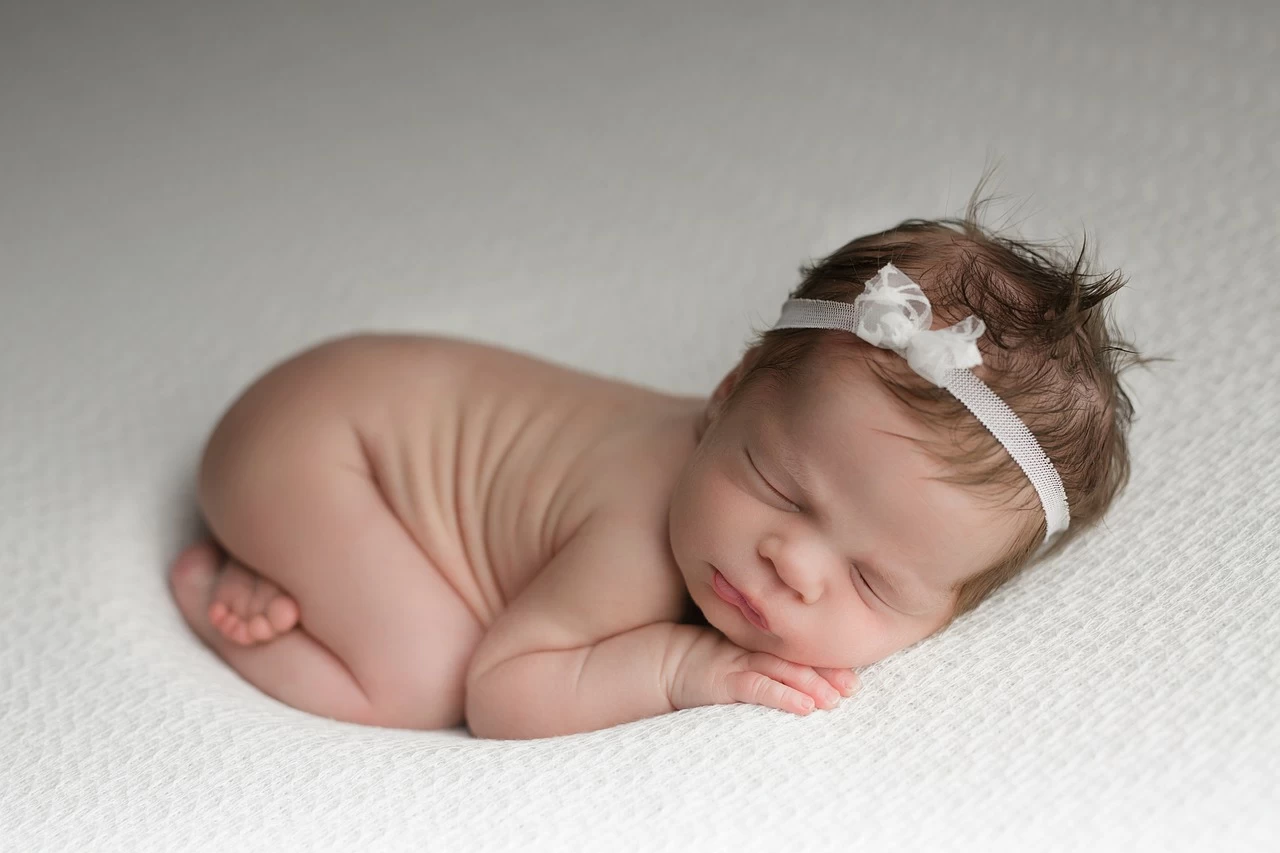 We have a list of the 10 of the best newborn photographers located in Melbourne and the surrounding suburbs. These photographers come highly recommended with years of experience and photography packages to suit all needs.
For the special moments that can't be replaced, we have the wonder of photography – and for your child's exhilarating first days, we have a list of the top 10 newborn photographers located in Melbourne and the surrounding suburbs.
The range of styles on offer will ensure you are satisfied with the treatment of one of the most beautiful moments in your lives.
You will never forget how much you love them, so why compromise on the moments that made them?
Instil the memory of their first days, and capture what you will forever consider the most beautiful sight in the world.
With the extensive range of photographers, it's easy to pick out the essence of the memory you want to imprint.
Whether you are looking for a playful or soulful capture, make sure to book the photography session in the first or second trimester of your or your partner's pregnancy.
This is imperative for the sake of reducing last minute tension and reserving a spot at the right place and for the appropriate time frame.
Photographers specialising in newborns are often booked out for 3-6 months.
They accommodate for late and early arrivals – so long as you inform them of the birth within a reasonable amount of time.
Remember that the ideal time for the photo shoot is within the first two weeks of the birth.
Professionals recommend anything around the 4-14 day mark, whilst the babies are conveniently flexible and curled.
It is best to bring feeding requirements and nappies to the shoot. Feeding is advised directly prior to the session in order to get your newborn sleepy and calm.
Here is the list of the top 10 Melbourne based newborn photographers, and some of the services they offer.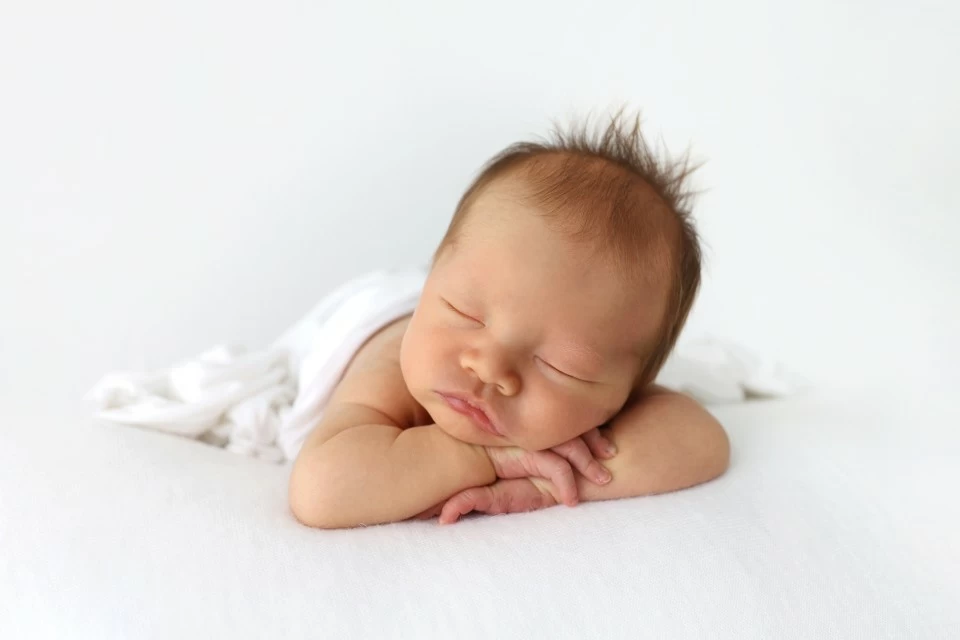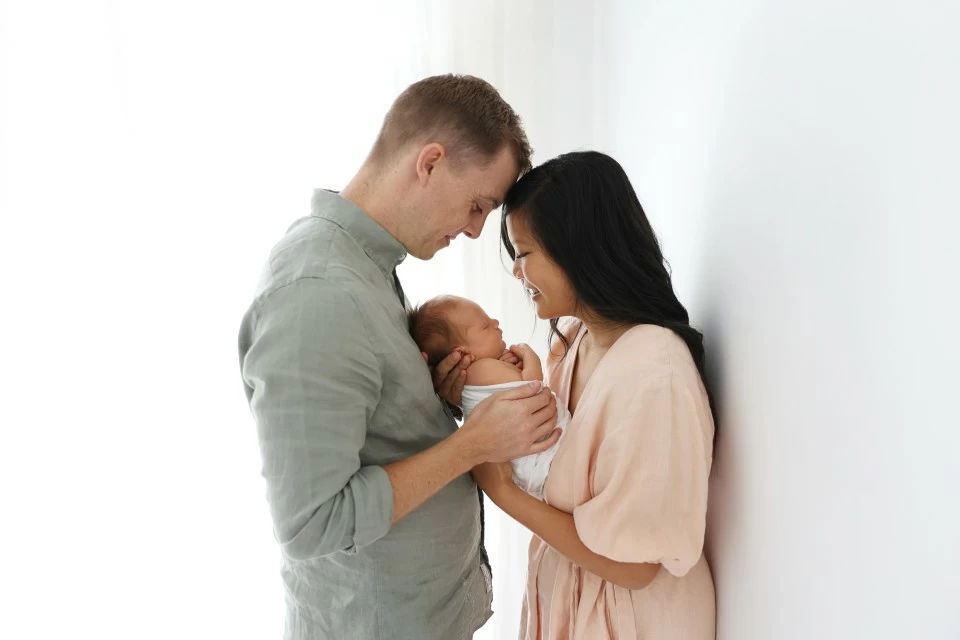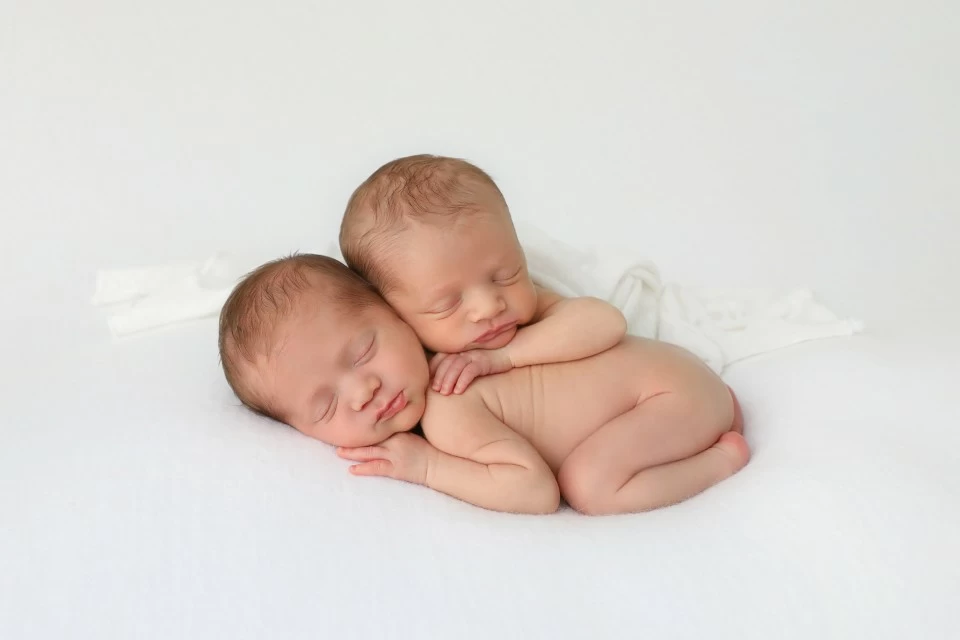 Niki Sprekos Photography is one of the most popular newborn and baby Photographer in Melbourne and we can certainly understand why – her work is absolutely beautiful.
With over 9 years of experience, Niki creates the perfect space of safety and comfort for your baby. The perfect mix to create memories you'll cherish for life.
The studio also has coffee/tea, client wardrobe, beautiful props, headbands and wraps/blankets for styling.
Niki captures families with so much love and connection. Her work is always clean, simple and timeless to draw you into every image. Her passion for her work and clients reflects in the client experience you receive. Her aim is to create beautiful art work and products for you to adore for years.
Niki Sprekos Photography has affordable packages to suit everyone and will become your photographer for life.
Location: Malvern East, Victoria
Style: Natural, Clean and Timeless
Price: Newborn session fee is $200. Enquire for packages.
Interview: 10 Questions with Niki Sprekos Photography
---
Contact : Niki Sprekos
Contact :
Niki Sprekos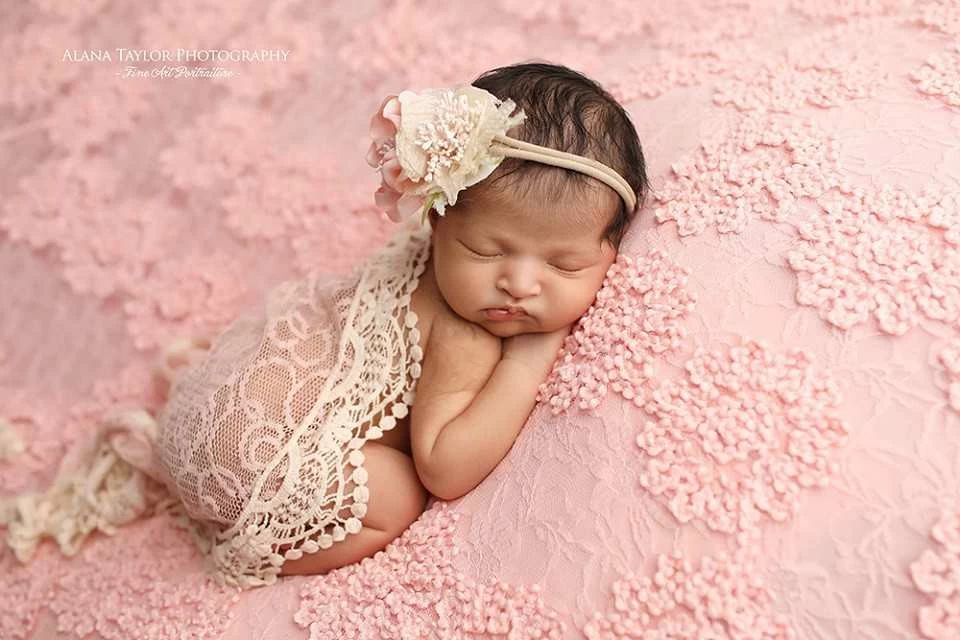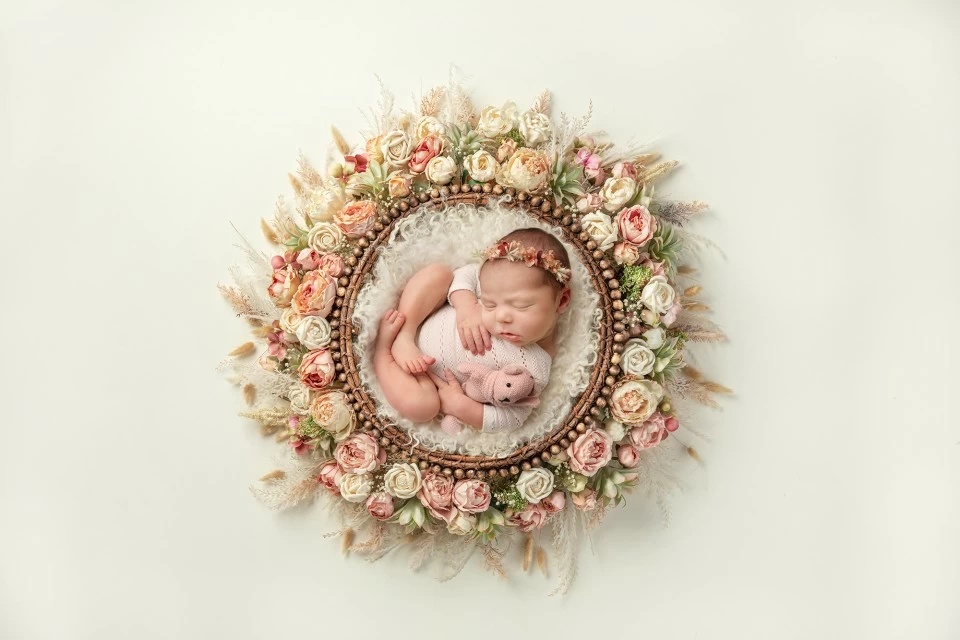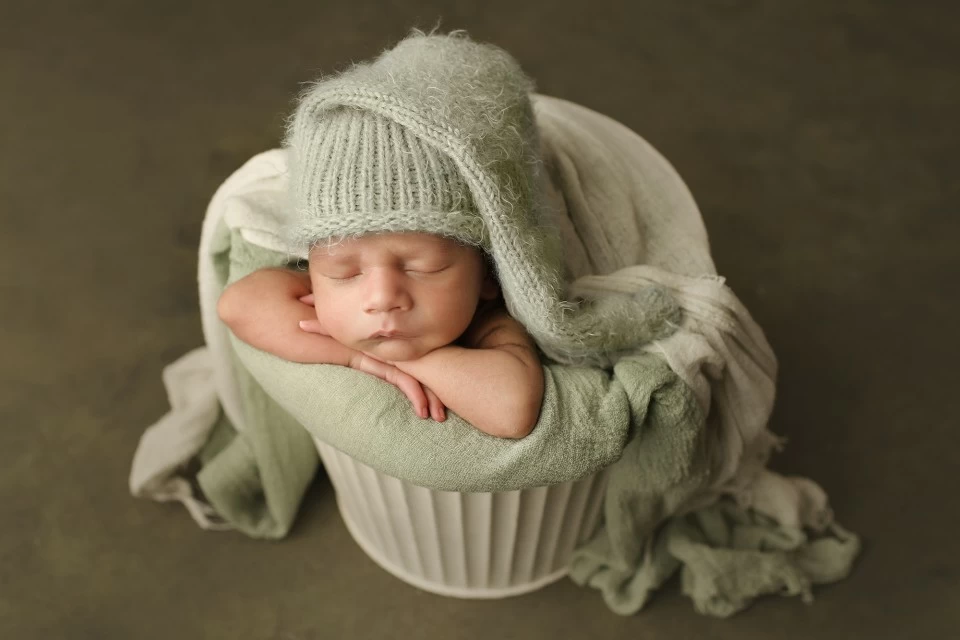 Alana Taylor Photography is one of Melbourne's best and highly sought after photographers, specialising in newborn, baby, maternity, and cake smash photography. Alana Taylor has been in the Newborn Photography industry since 2012. She is fully registered and fully vaccinated and has been trained on how to pose newborns safely.
Alana Taylor can provide you with pure and timeless newborn images that your family will treasure forever. She has an artistic and colourful art style, providing floral and romantic vintage style setups.
Location: Cranbourne East, VIC
Style: Colourful, Vintage & Romantic
Price: Check website for pricing.
Interview: 10 Questions with Alana Taylor Photography
---
Contact : Alana Taylor
Contact :
Alana Taylor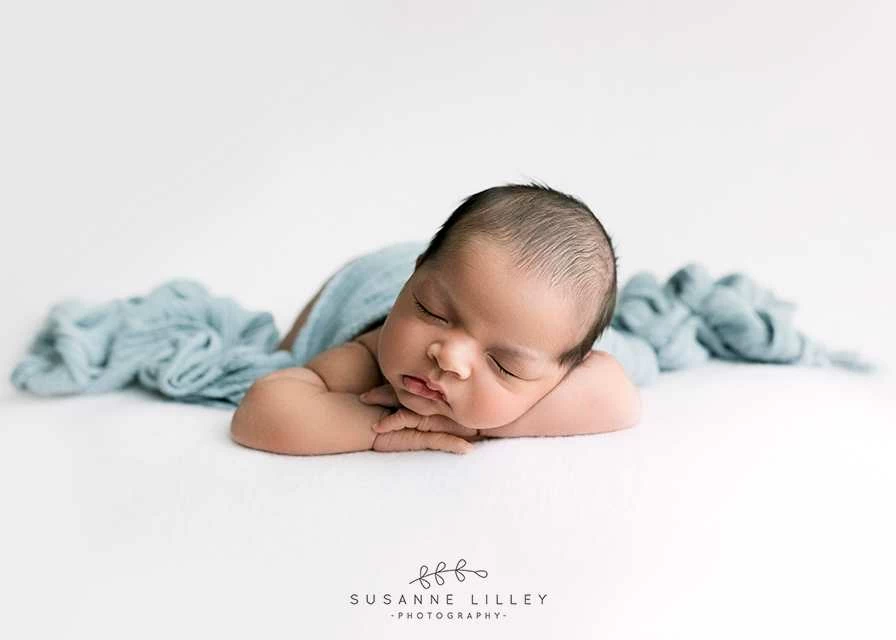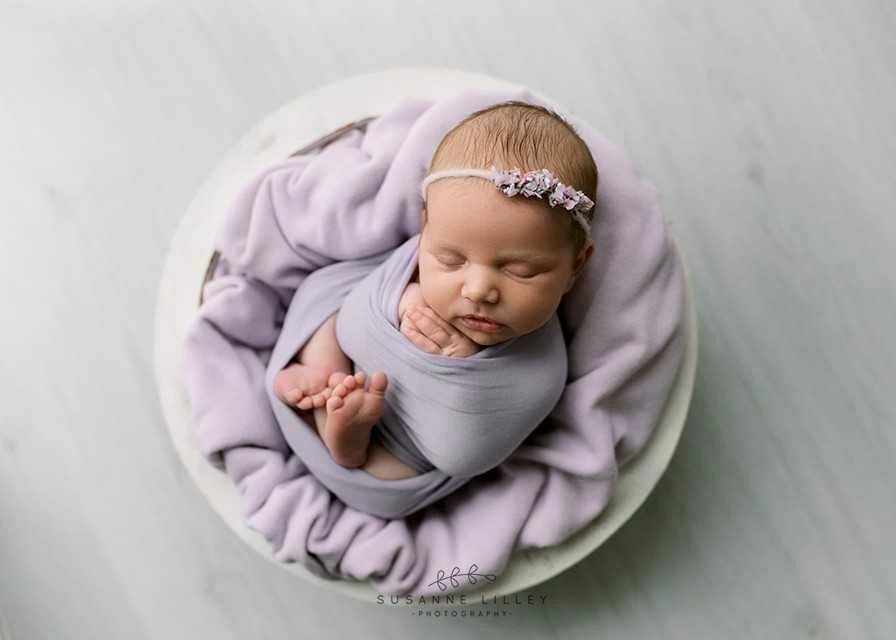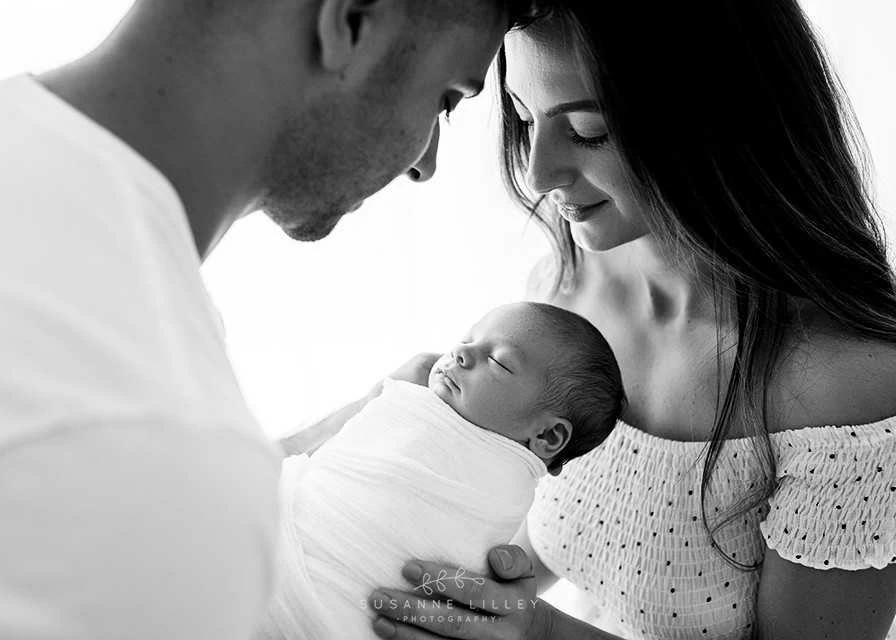 Susanne Lilley Photography is a sought after boutique Melbourne photographer located in Melbourne's South Eastern suburbs.
Taking only limited bookings each month, Susanne's focus is on providing her clients with a unique & beautiful gallery of their precious baby, whilst also delivering a wonderful & relaxed experience for the parents. It is Susanne's love of modern, simplistic and Nordic design which sets the tone for her unique and minimalist style.
Using natural light along with a combination of posed and candid styling, each session is tailored to provide her clients with a comprehensive and thoughtful gallery.
Susanne offers all inclusive packages to suit everyone with the option to order additional modern and unique products to enjoy for generations to come.
Location: Rowville Victoria
Style: Unique and minimalist
Price: Enquire for pricing
---
Photographer : Susanne Lilley
Photographer :
Susanne Lilley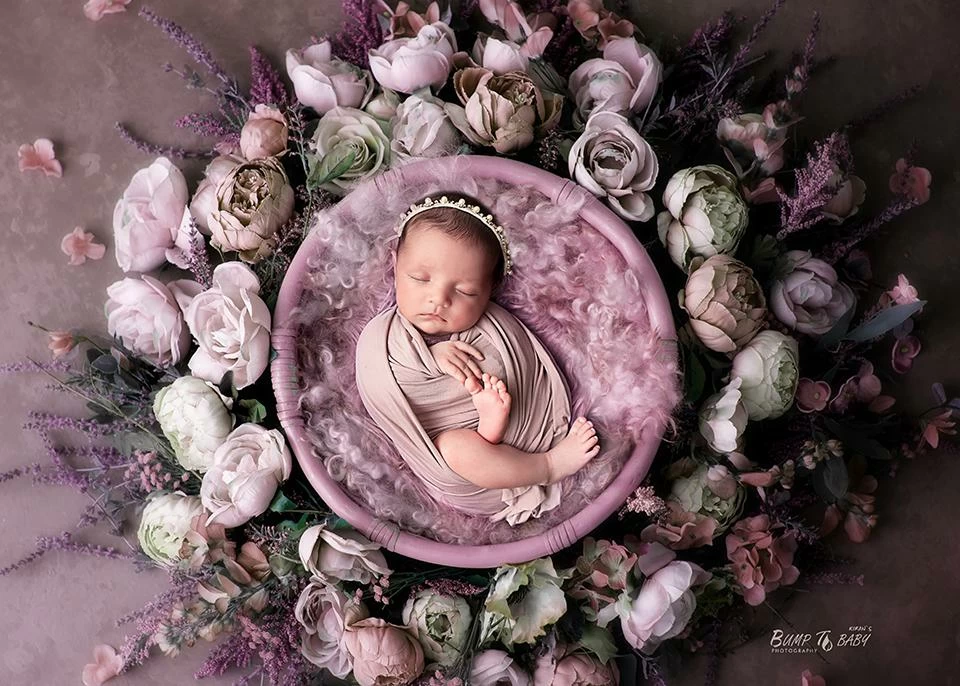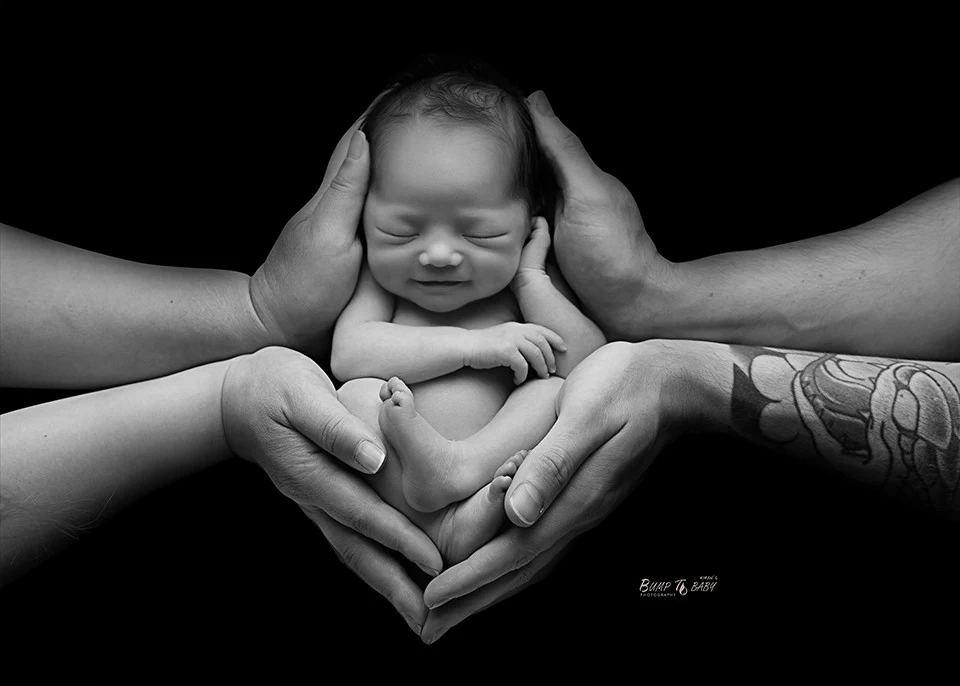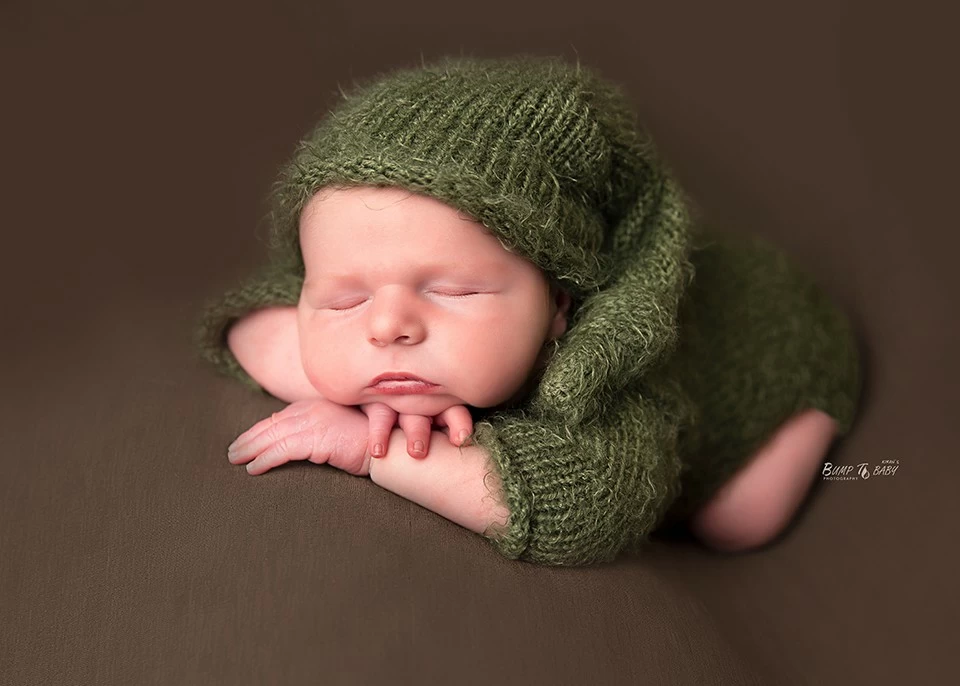 Bump to Baby Photography specializes in capturing the sweet beauty of your tiny newbie in a timeless way.
Kiran, founder and photographer at Bump to Baby Photography, is one of the best newborn photographers in Melbourne and has years of experience in newborn, maternity and cake smash photography.
As the name suggests, Bump to Baby Photography offers a wide range of packages including maternity and newborn photography packages and prices that suit all budgets.
If you are after an awesome photographer, with a love and passion for newborn photography, Kiran is the right choice for you.
Location: Croydon, Victoria
Style: Light and Classy
Price: Session Price $60. Enquire for packages.
---
Contact : Kiran Kohli
Contact :
Kiran Kohli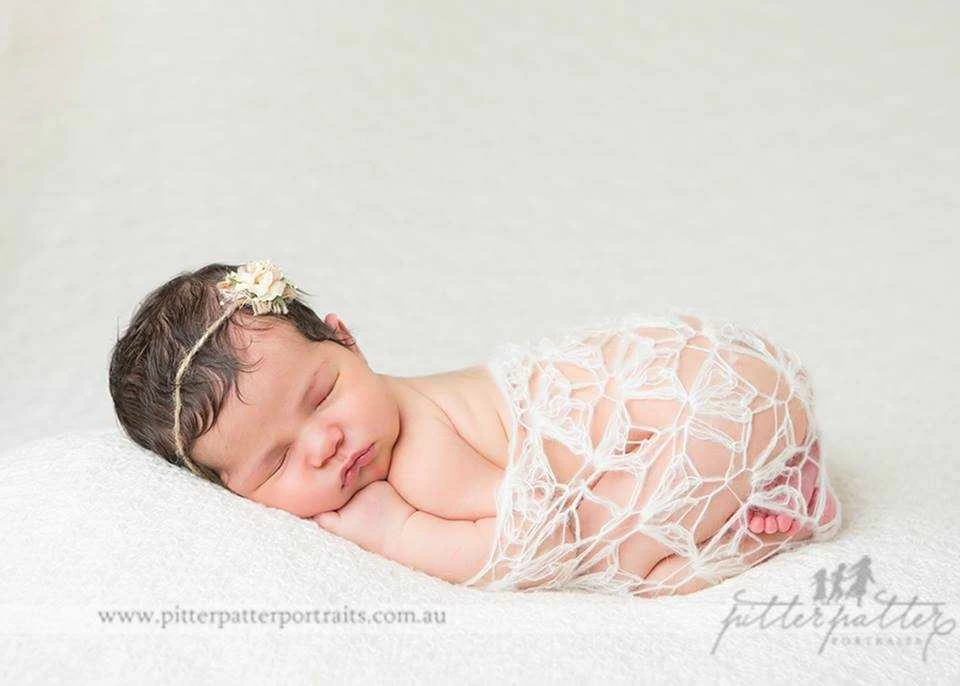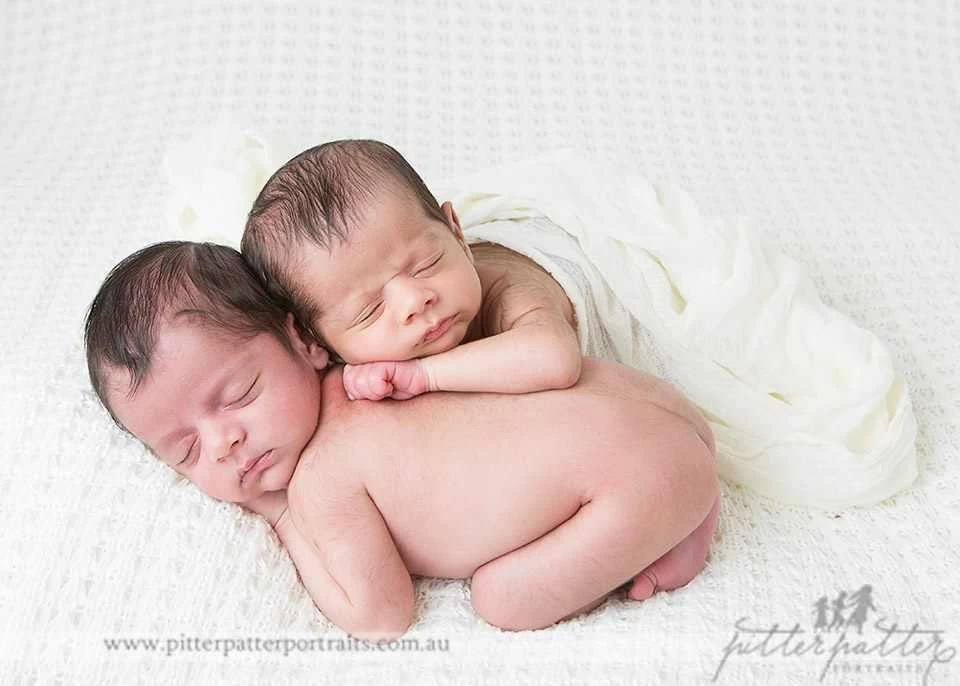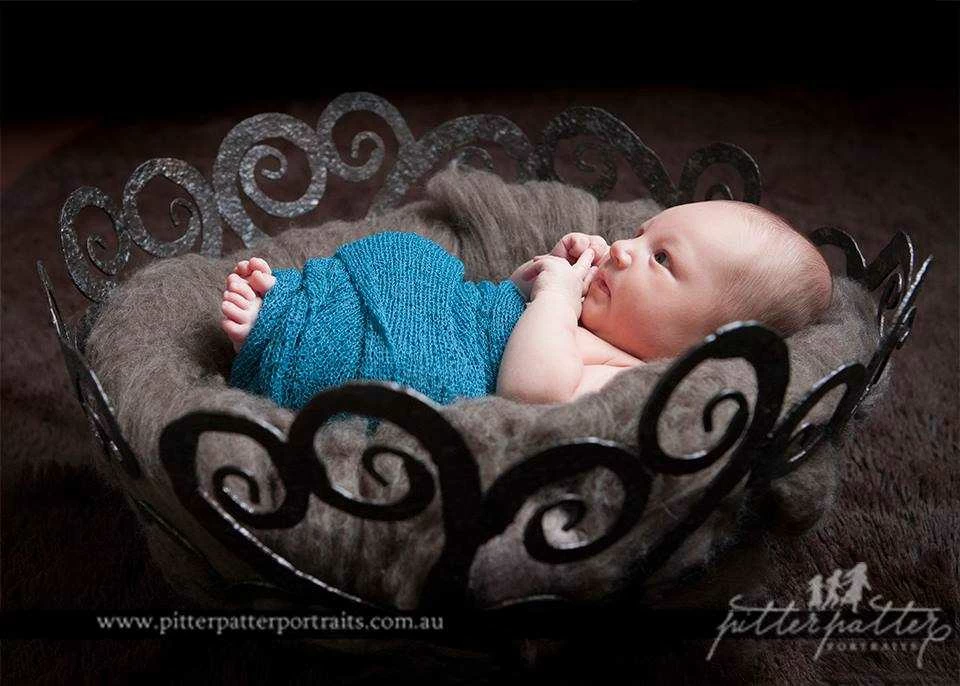 Award winning photographers, Ellie and Mandy, have been creating artistic newborn images for over 10 years. They love babies and are passionate about capturing their innocence and beauty, priding themselves in portraying real connections and the organic bond between newborns and their parents and siblings.
With the mindset of creating relaxed and emotive images of your family, they have designed a beautiful, warm and cosy studio, replicating a family home to ensure you are always comfortable. Their approach is classical and simplistic, utilising simple props to emphasis and keep the focus on your baby and family.
Location: South Melbourne, VIC
Style: natural and emotive
Price: Enquire for pricing
---
Contact : Ellie and Mandy
Contact :
Ellie and Mandy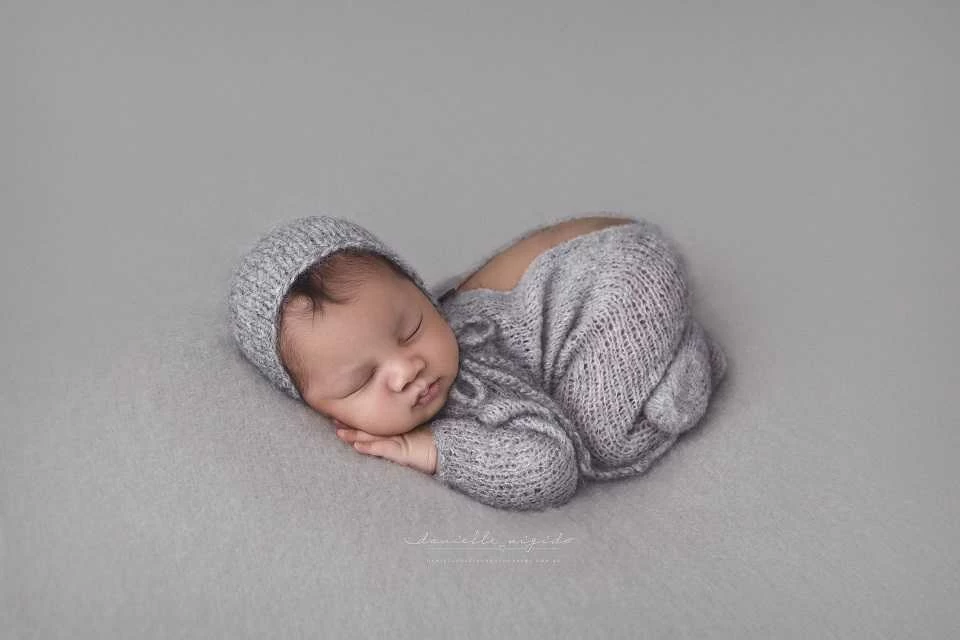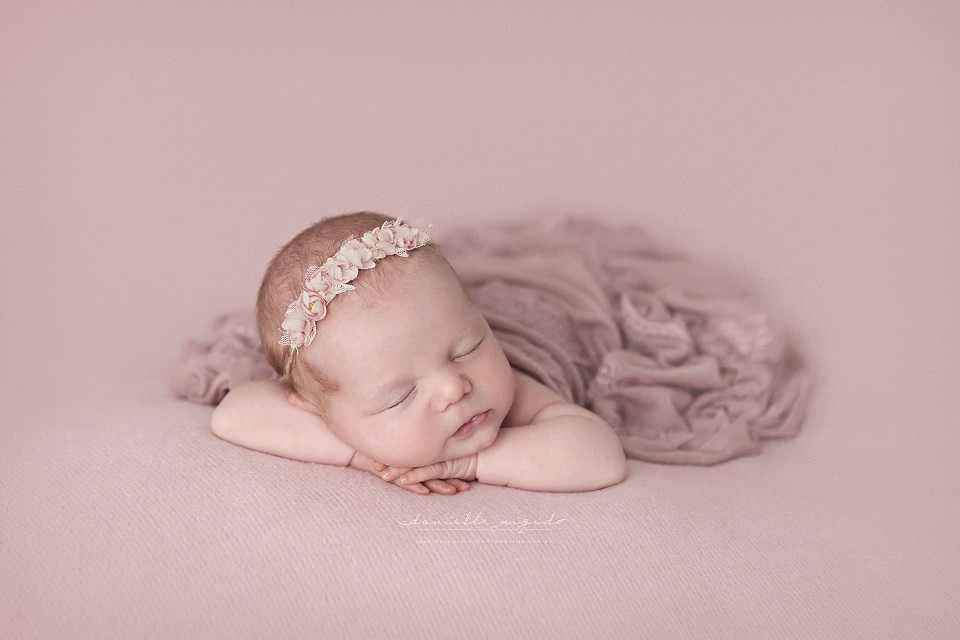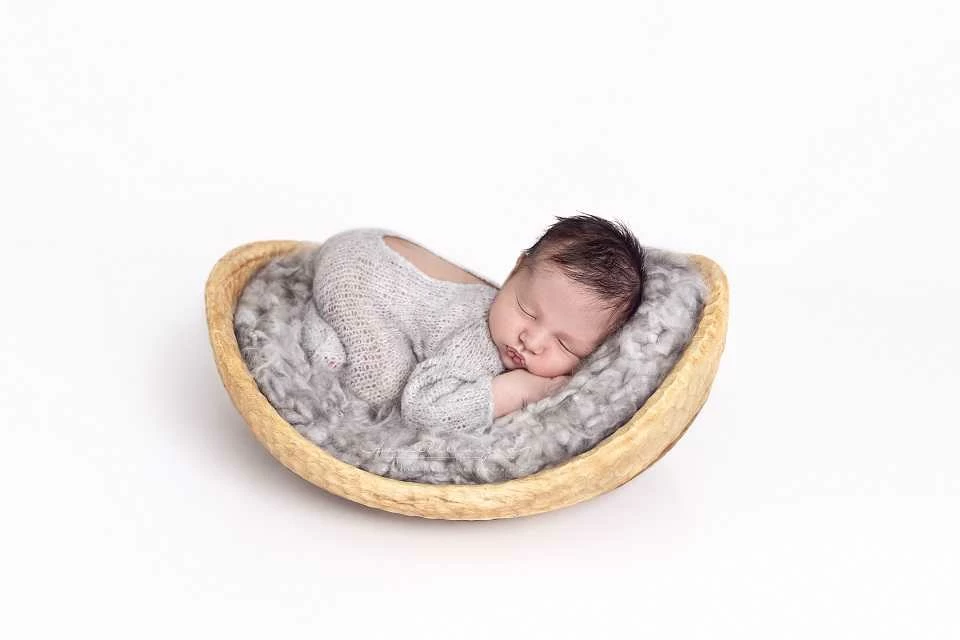 The eponymous Danielle Nigido covers all your newborn, maternity, and family portraiture needs. Her newborn shots are kept organic, with complementary props, while being perfectly balanced. Instead of theatrics, she maintains the honesty and quietness of the newborn. Danielle has also won five International baby photo awards.
Location: Caroline Springs, VIC
Style: Vintage & romantic
Price: Enquire for pricing.
---
Contact : Danielle Nigido
Contact :
Danielle Nigido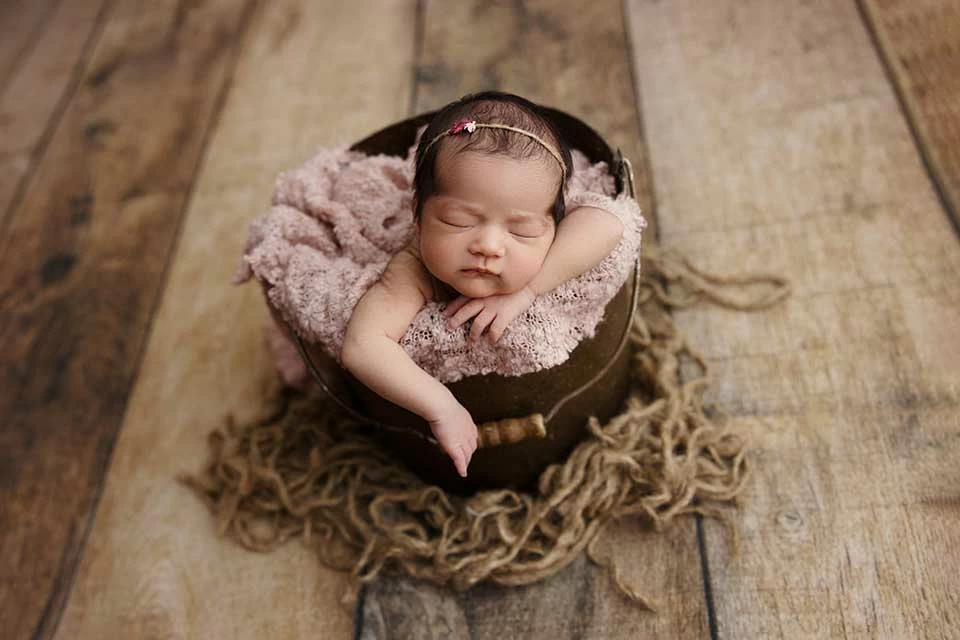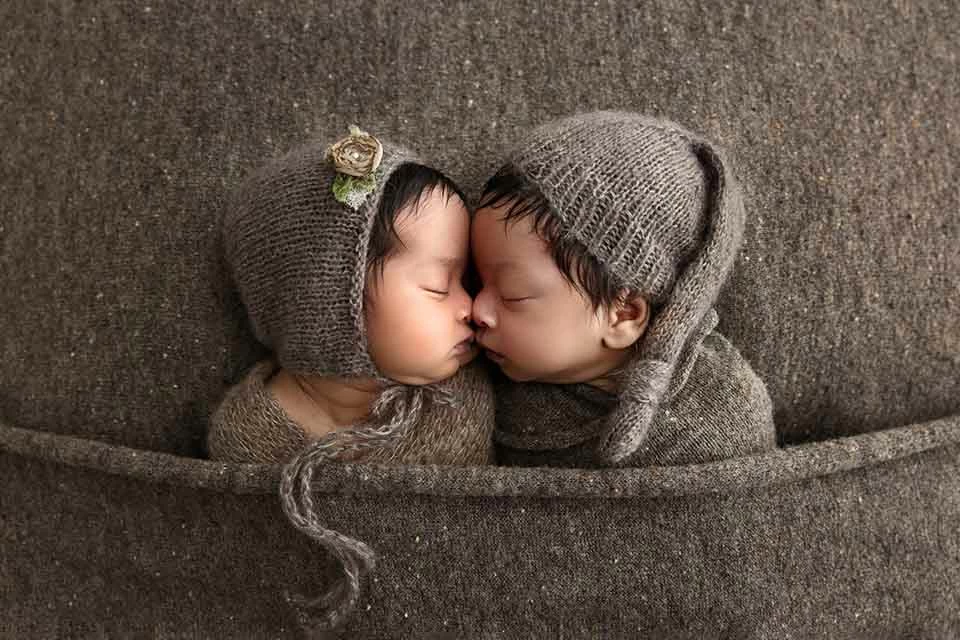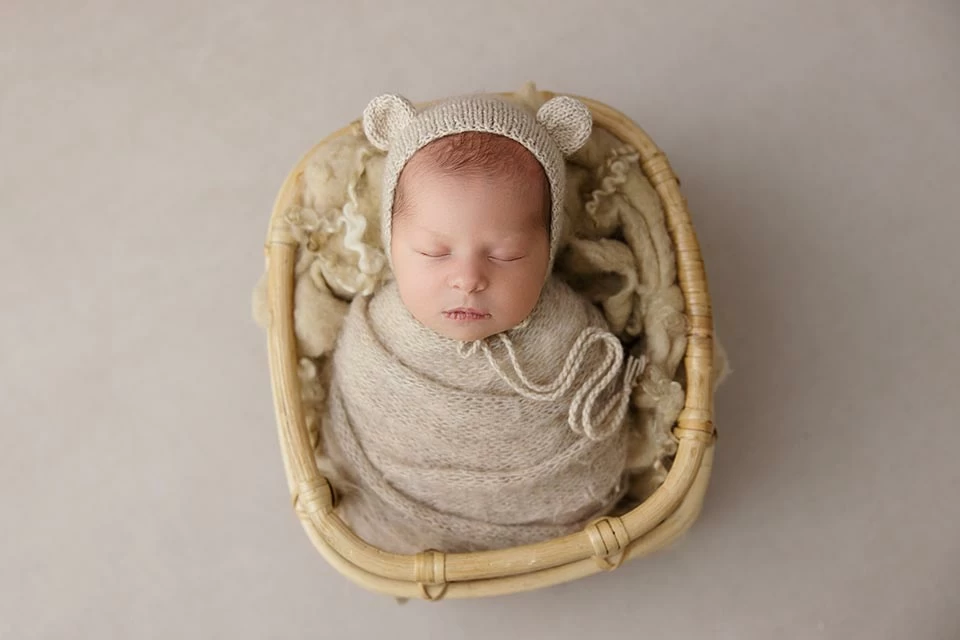 Sleepy Willow is owned and run by seasoned Melbourne photographer and mother, Emilie Thompson. Known as the "Baby Whisperer", Emilie's gentle hands hold all the soothing tricks you'd expect from someone so well-practiced––in photography and Mum-ming!
Emilie's sessions are an organic and relaxed experience, resulting in polished, earthy images that capture the purest (all too fleeting) early days. Two decades behind the lens (nine of them specialising in newborn photography) affords her a unique calm while creating.
Each session produces a timeless collection of digital images with options to purchase additional prints on archival paper, albums, and wall art.
Emilie is highly experienced, fully immunised & COVID-19 vaccinated, holding your sweet babe (and you) in the safest hands.
Location: Ringwood East, VIC
Style: Earthy, natural, timeless
Price: Sessions start at $490
---
Contact : Emilie
Contact :
Emilie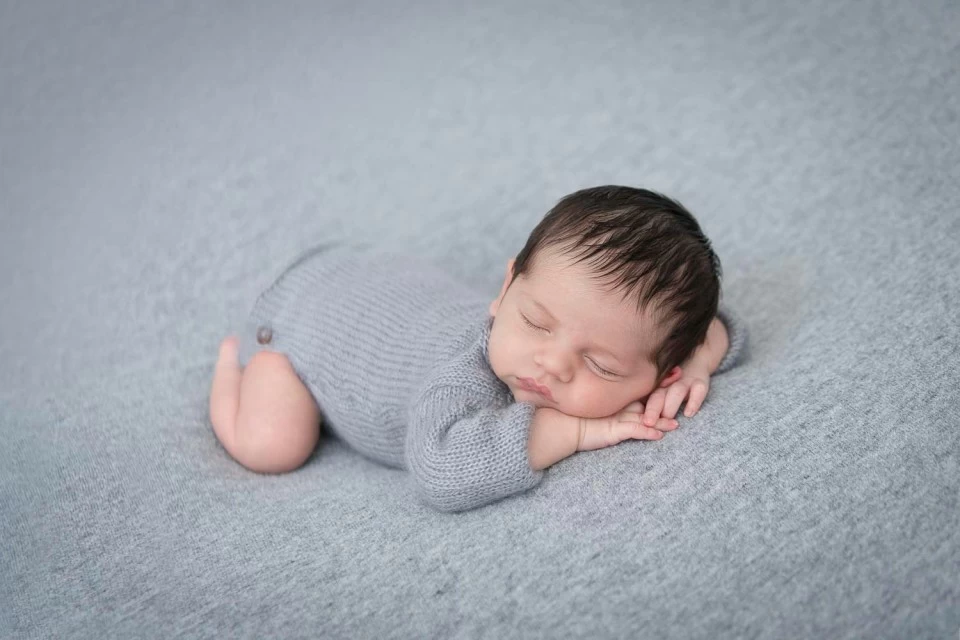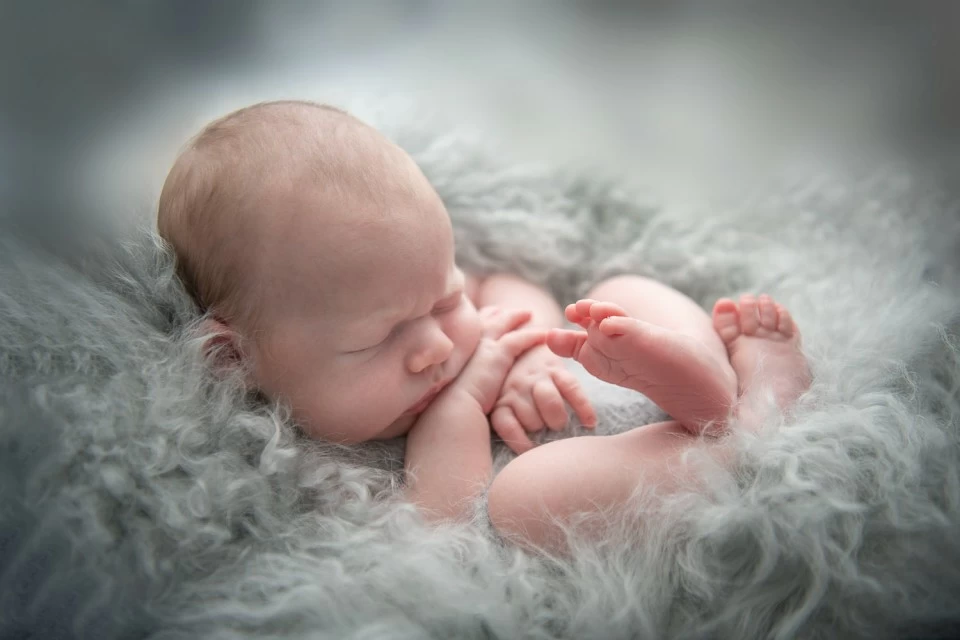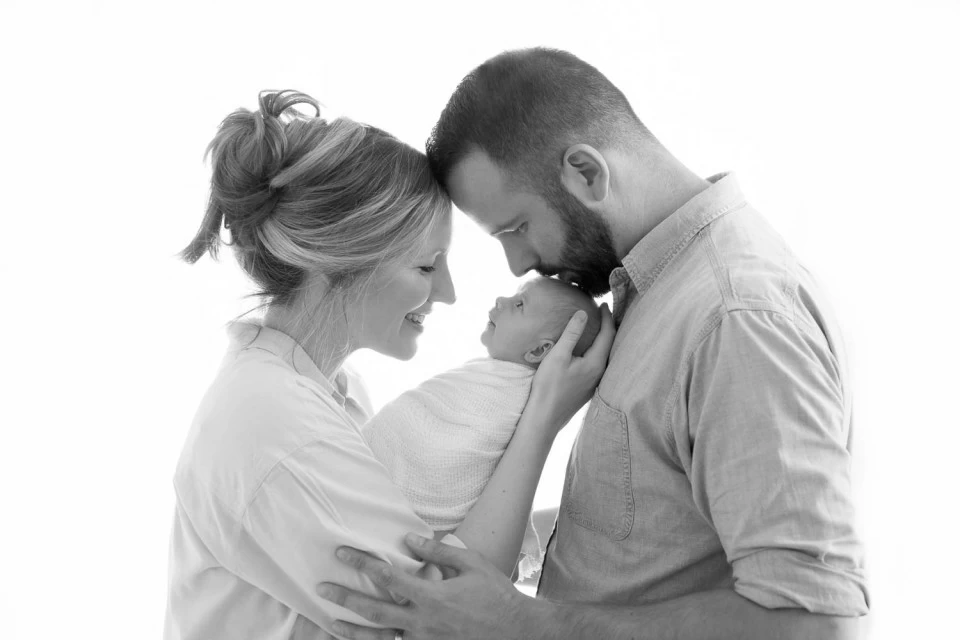 Susan Bradfield is a former physiotherapist and has over 6 years experience in newborn photography, so your baby is in very safe hands. Her timeless images focus on your beautiful baby, and your family and the connection and emotion you share. Her goal is to capture memories you will always love so she consults with you before the session to achieve the images you are after. Her studio is located in Bayside, Brighton, Melbourne and is equipped with everything needed for a seamless, relaxed, calm and memorable photo session.
Location: Brighton, VIC
Style: Simple, natural & timeless
Price: Enquire for pricing
---
Contact : Susan Bradfield
Contact :
Susan Bradfield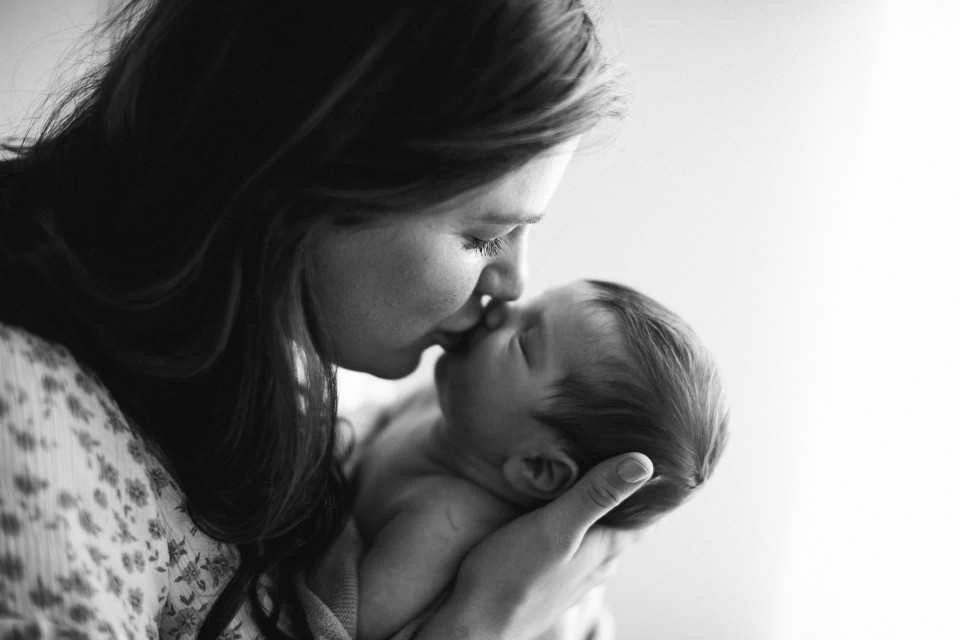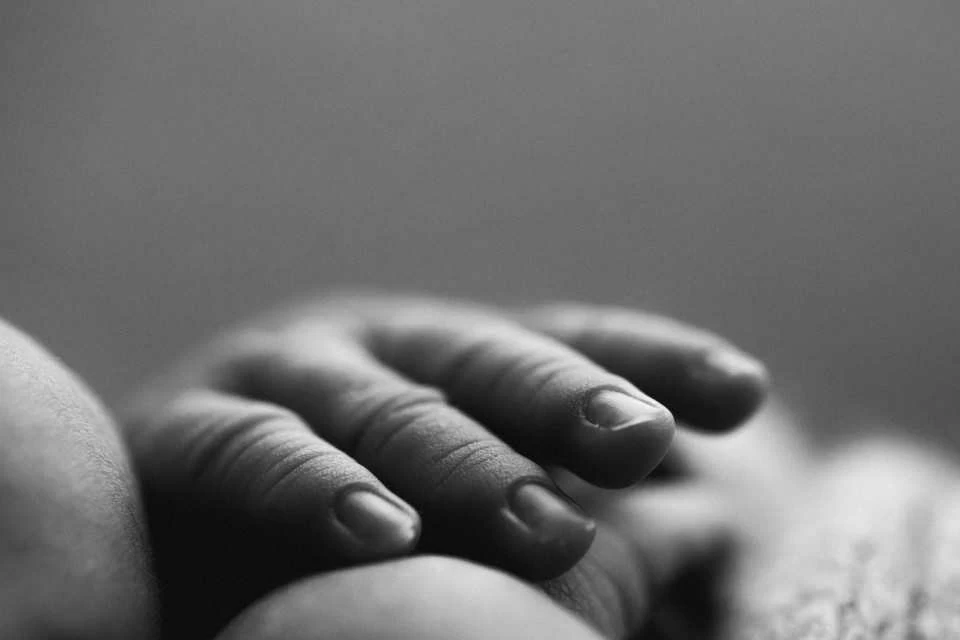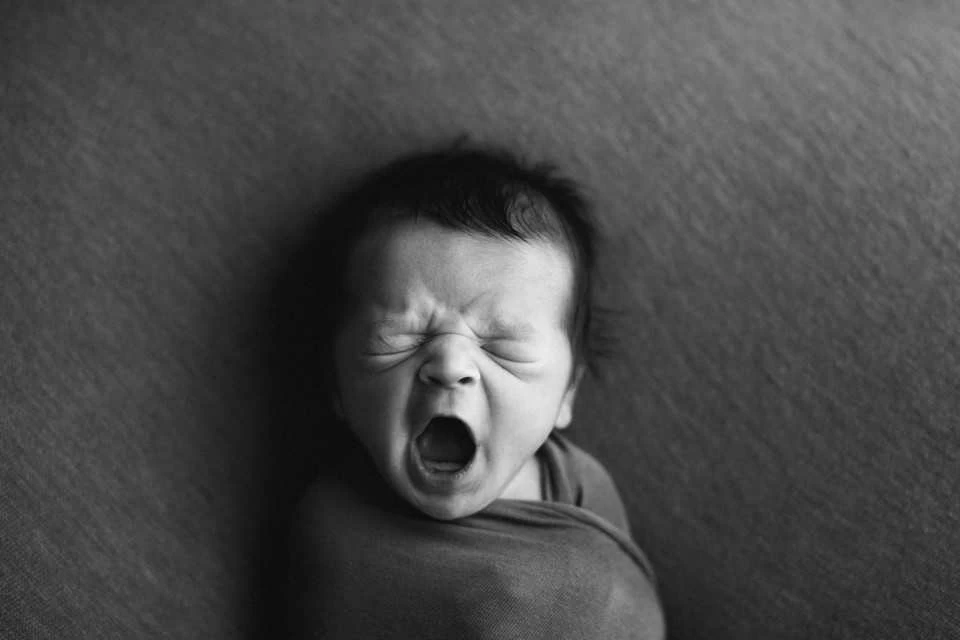 Kristen Cook is a newborn photographer who offers an experience unlike any other.
With a world-wide fan base and an unwavering attention to detail, if you're looking for a true melange of honesty and beauty in your baby's first moments earth-side, you've found it. World renowned Kristen Cook describes herself as a Love Chaser, Light Painter and Storyteller, and it's not hard to see why she has earned an enviable reputation for her instantly recognisable style and quality of work.
Kristen Cook attempts to convey the authenticity, purity and vulnerability of newborns and her extensive portfolio puts forth a collection of magnificently nuanced and soulful shots showing the depth of bonds and the stillness of new life.
Location: Caroline Springs, VIC
Style: Unique, authentic & natural
Price: Session Price is $165. Enquire for packages and inclusions.
---
Contact : Kristen Cook
Contact :
Kristen Cook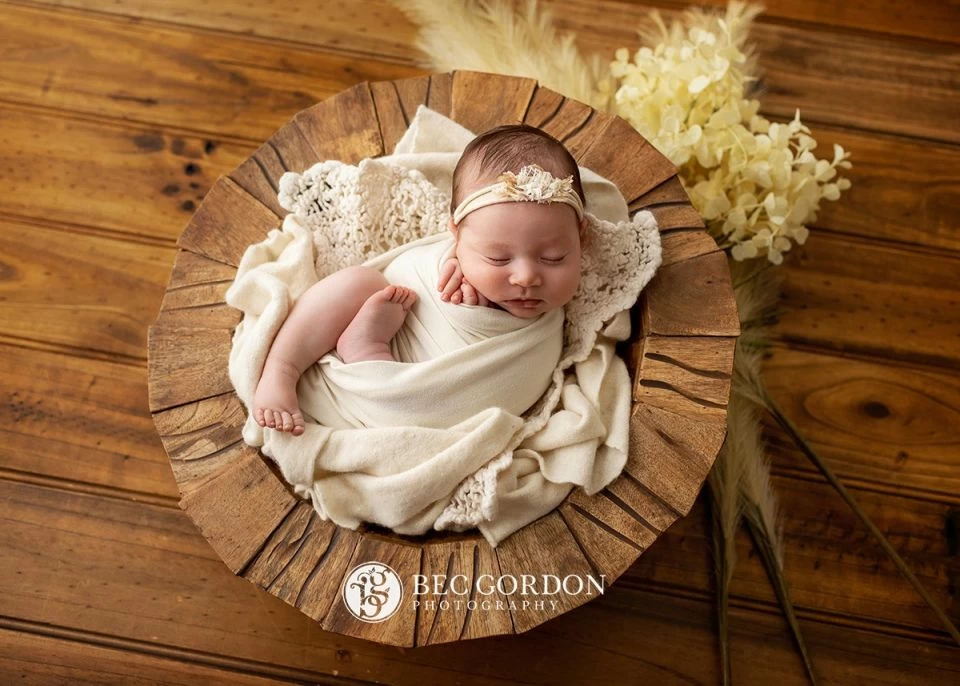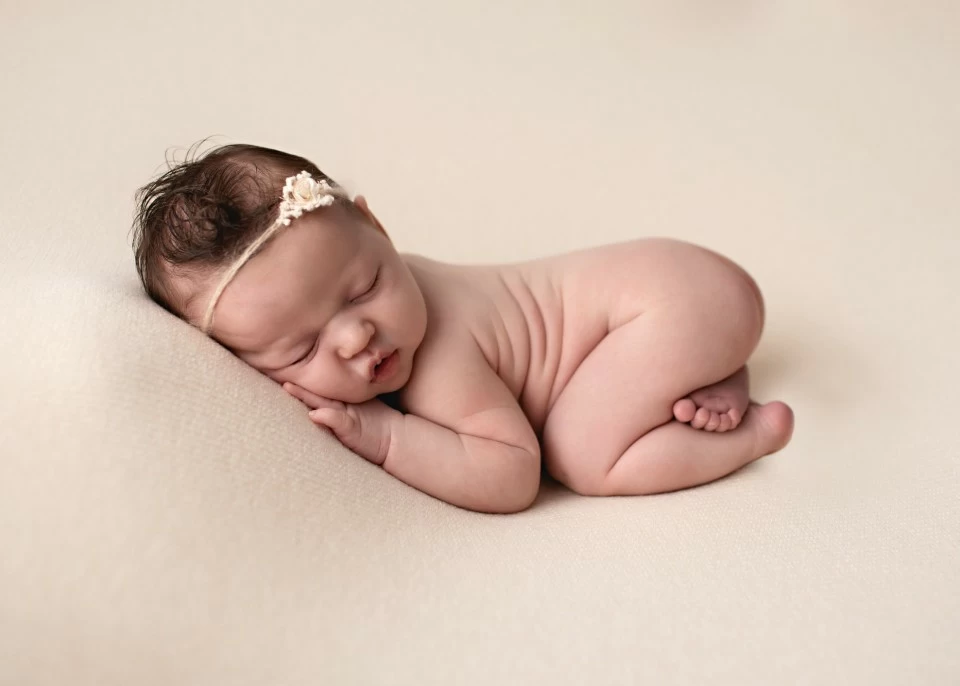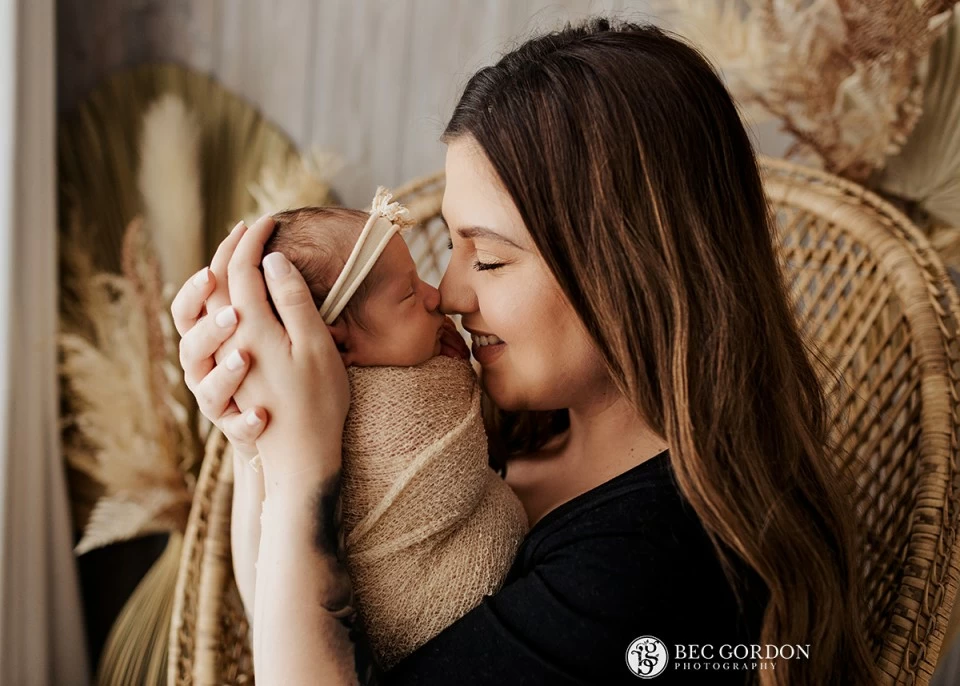 Bec Gordon is one of the most popular and highly sought-after newborn photographers serving expecting mothers and parents of newborns in and around Melbourne. Bec is a former primary school teacher and dance teacher with a Diploma in Professional Photography through the Photography Institute, and she opened Bec Gordon Photography for business in 2014. With more than a decade of experience teaching and guiding young children, Bec now devotes her experience to the craft of photographing newborns in their first 5-14 days of life in her spacious home studio, decked out with props and flooded with natural light.
Newborn photo shoots typically last 1.5-3 hours and newborn collections begin at $700.
Location: Narre Warren North, VIC
Style: Natural & timeless
Price: Starts at $700
---
Contact : Bec Gordon
Contact :
Bec Gordon
Leigh studied photography and has over 15 years of experience in newborn photography, which has allowed her to use her creative talents in a powerful and exciting way. She paints many of her own backdrops, and makes newborn outfits, headbands, hats and felted blankets to create layers of complementary textures and tones.
Leigh aims to deliver an unforgettable experience ensuring your newborn session will be laid-back and relaxed, while Leigh works her magic on your new baby.
Having a fine art background in painting and illustration, Leigh brings a fine art editorial approach to her photography, aiming to be a little different.
Leighs goal is to create the finest possible product, while ensuring that you have an awesome experience!
Location: Wheelers Hill, VIC
Style: Natural, Simple & Affordable
Price: Enquire for pricing
---
Contact : Leigh Hodgen
Contact :
Leigh Hodgen
BellyBoo Photography is a newborn photography company based in Melbourne. With 14 years of experience, Belinda delivers her services to new parents with an extra emphasis on the comfort and security of the newborns she photographs. Belinda's home studio is located in Seaford, right by the water, and she offers location sessions for parents who would prefer to keep things closer to home. With her menagerie of props, cloths, and outfits available for bookings and all-inclusive packages with luxury amenities, Belinda's practice is best defined by her dedication to client satisfaction.
Location: Seaford, VIC
Style: Soulful & Nuanced
Price: Enquire for pricing
---
Contact : Belinda Furletti
Contact :
Belinda Furletti
Conclusion
We know just how important it is to celebrate and capture those early days with your darling newborn. That's why we've put together this list of our favourite newborn photographers in Melbourne—so you can make an informed decision and have beautiful memories that you can cherish forever. Don't forget to book early (3-6 months before) and within two weeks of birth for the best results.
Best Newborn Photographers in Victoria
Best Newborn Photographers in Australia
Is your business featured in this article?
Copy the code below and place the code on your website to display the badge award on your website.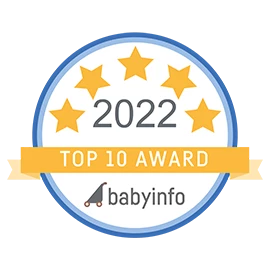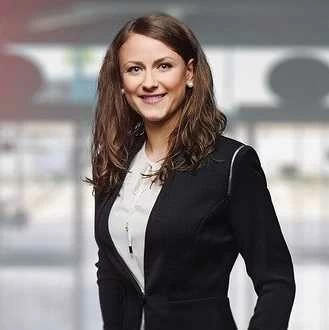 A new mum of twins, Dianne has been working with BabyInfo for the past 5 years. She has years of experience in finding the right service providers and products for newborns.