Photographer -
Marie Ramos Photography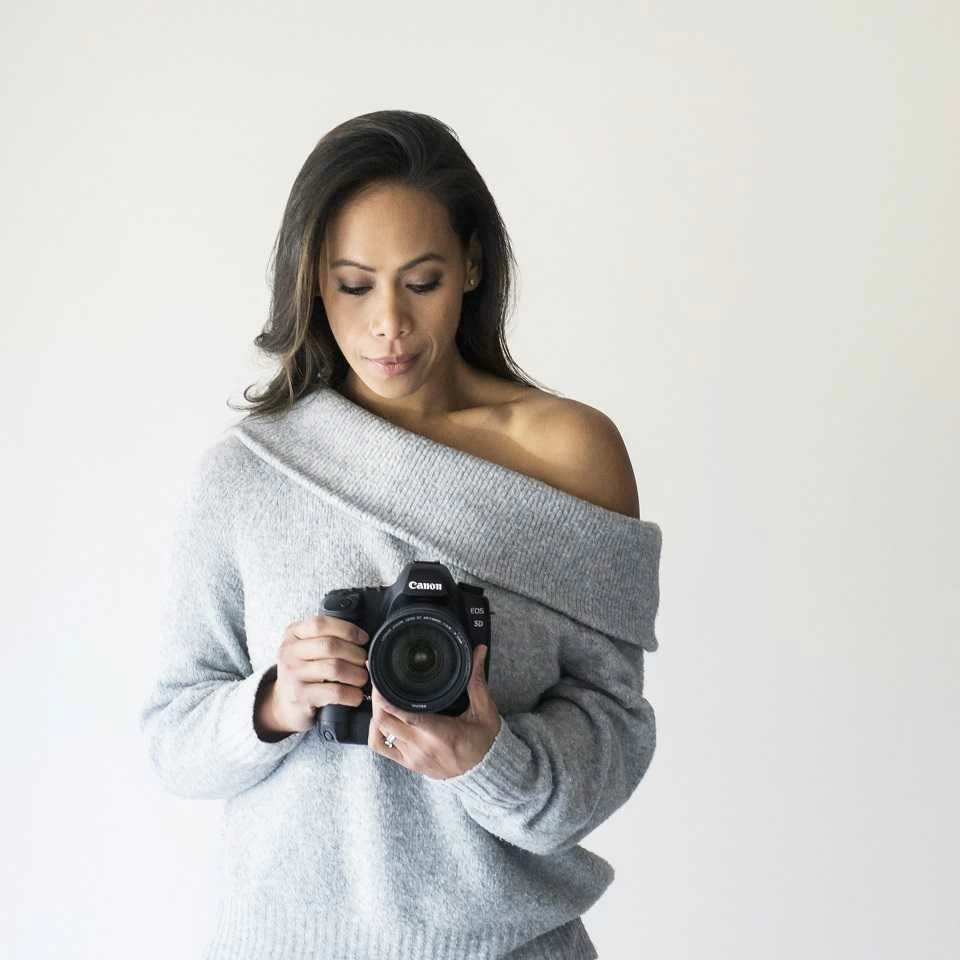 Business: Marie Ramos Photography
Location: Sydney, New South Wales
Experience: Over 13 Years
Photography Types: Newborn, Baby Imprints
1. What kind of experience do you have as a photographer?
My name is Marie and I am a proud mum of 2 and the owner of my beautiful studio of 13 years, Marie Ramos Photography & Baby Imprints.
2. What type of photography do you specialise in?
We specialise in newborn photography and handmade ceramics of baby hands and feet known as "Baby Imprints". Our one of a kind frames of art have attracted celebrity customers such as Kayla Itsines, Kate Ritchie, Megan Gale, Jackie O and Manu Fieldel.
3. Where are you located?
Our studio is based in Sydney's North Shore of Lane Cove. We are located at 57 Centennial ave, Lane Cove. When I began as a freelance photographer my sessions were conducted at my customers homes.

When I opened my first studio in 2007 I made sure my studio was designed with a warm and comfortable feel so my customers and their children would feel right at home.

Although the majority of my shoots are at my studio i can also shoot on location either at a home or outdoor locations such as a park or beach. I am willing to travel anywhere, I recently travelled to Adelaide for a photography and imprint session.
4. When should clients book their photography sessions?
The right time to book your newborn session is when you and your baby are happy and healthy. While a lot of newborn photographers will recommend under 2 weeks old,

I do agree that this is a great time, but I am also flexible with the age of the child as my priority is the health and wellbeing of the child and mum first.

My peak bookings are spring and summer however my work is requested all year round as parents love both our photos and imprints all year round. We require at least 2 weeks notice for bookings all year round.
5. What kind of prices and packages do you offer?
The average price of a newborn session is $300 this includes a 1hr studio session, 90 min portrait viewing and products of your choice to that value.

Customers are free to add to their order if they wish. We don't offer set packages as such as many of our customers create their own package starting with an Imprint design of their choice then simply add to their order.

Most of our customers invest between $500-$2500 on their order. The most popular age for newborns that visit us are under 6 weeks old. This is usually a mix of high resolution images and a custom made Baby Imprint frame.
6. How should customers prepare for their photography sessions?
We recommend wearing simple, plain colours like white or black as I focus more on the connection between parents and their newborn babies rather than clothing.

We encourage our customers to bring anything handmade or sentimental items that they want in the shoot eg. A hand knitted blanket by a grandmother. For older children we recommend bringing in their favourite toy so they feel comforted.

We provide a warm, nurturing environment for families including different coloured blankets, fur and wraps for the photo session.
7. What should customers expect during a photography session?
Our shoots are between 60-90 mins for a newborn session. At the end of the session our customers images are uploaded and prepared to be viewed with their designer.

Our portrait viewings take up to 90 mins. If an imprint frame is designed we take the babies imprints at the end of the appointment , this ensures that the babies images and imprints are taken on the same day!

Our products take up to 6 weeks for completion as everything is made by hand.
8. How do you ensure safety of the newborn during the session?
Our staff must be in good health, if they are sick they are not permitted to work as many of the babies that visit us are under 6 weeks old.

My staff are required to have the whooping cough vaccine. I am a baby led photographer which basically means I allow the baby to lead me during the shoot and I simply go with the flow.

I do not pose my babies, instead I have a more natural approach and use "loving connection" as the main drive behind my images.
9. How soon will customers be able to get their photos?
Since our products are handmade the process can take up to 6 weeks. However many of our customers receive a low resolution copy of their images from the shoot the same day depending on the products they choose to purchase.

Customers can expect to select from 150 images and are retouched by our in house graphic designer.
10. Do you have anything else you would like to tell us?
Since 2007 we have created over 3000 Baby imprint and photography frames for our customers.

We have a celebrity following of our products as there is no other company that creates newborn keepsakes like ours in the world. We have won multiple awards for our products, and continue to be the leaders in our industry.

In 2019 I was chosen to photograph the new look Huggies campaign fro 2020 and most recently teamed up with Pottery Barn to Imprint at their stores.

Above all we are a caring, nurturing team that are passionate about creating beautiful art for our customers and I am blessed to be surrounded by an amazing team and doing work that i love, everyday.
Awards