Photographer -
Marie Hardman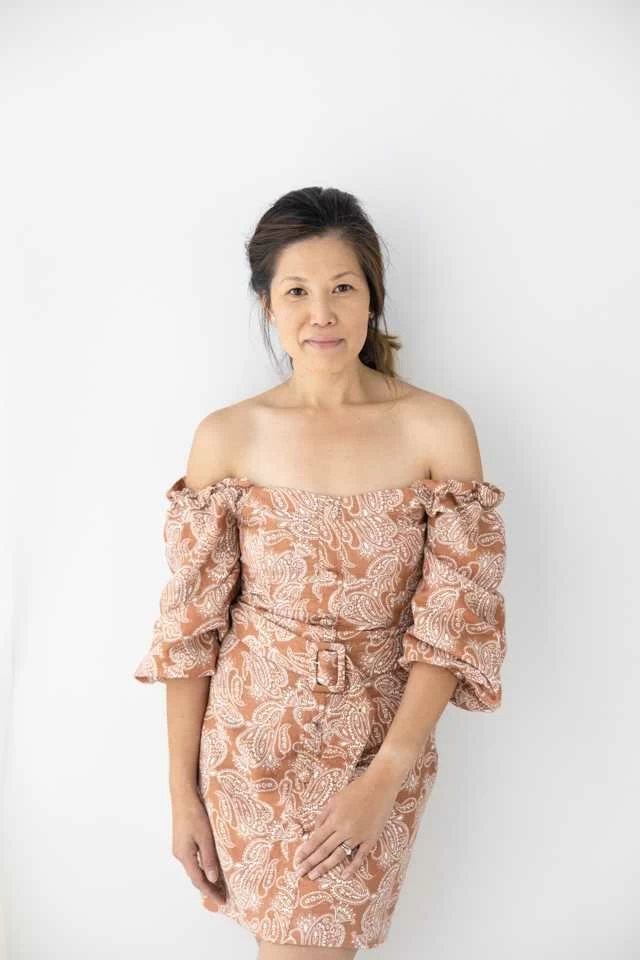 Business: Apolonia Photographie Studio
Location: Lidcombe, New South Wales
Photography Types: Baby, Cake Smash, Family, Maternity, Newborn,
1. What kind of experience do you have as a photographer?
Hi, I am Marie Hardman, creator, and photographer of Apolonia Photographie Studio.

My journey into photography started when my husband gifted me with my very first SLR. I immersed myself in taking photographs of my family and friends and started to learn about photography.

I had my firstborn child in 2012 and fell in love with him and my camera even more.

By the time 2013 had come, I had started to photograph my friend's babies as well. Soon after Apolonia Photographie Studio was born.
2. What type of photography do you specialise in?
I specialize in newborn posed and lifestyle photography, baby sessions specific to the ages of 6 to 8 months (sitter sessions), cake smash photography, and family portrait sessions.

I absolutely love baby photography. It is such a special time for families!
3. Where are you located?
Apolonia Photographie Studio is a boutique family studio based in Lidcombe which is in the western suburbs of Sydney. Whilst the majority of my work is created in the studio, I have also traveled to hospitals, client's homes, and outdoor locations if families prefer. After all, not all requirements are the same.

I have travelled as far as the Blue Mountains to create treasured photographs for families.

I work with all my prospective clients closely to understand if they are more suited to studio sessions, hospital sessions, home, or outdoors.
4. When should clients book their photography sessions?
Newborn Photography sessions should be booked as early as possible. I often suggest prospective clients start to book their maternity and newborn photography sessions as early as the first trimester.

Apolonia Photographie Studio caters to a limited number of sessions per month to allow us to look after our clients well. I focus on the quality of work over quantity.

I book out between 2 to 3 months in advance.
5. What kind of prices and packages do you offer?
Every client has a different living circumstance which determines their needs. I offer a variety of packages to suit different budgets. I also provide monthly payment plans for clients.

I find clients that rent or building their dream homes prefer to order digital files only. Our Newborn Photography session digital file offering starts at $700.

Our family photography pricing varies depending on the client's needs. The minimum spend $600
6. How should customers prepare for their photography sessions?
I consult with all my clients prior to their newborn photography sessions. The consultation determines what they would like to achieve for their newborn photography sessions. Clients need to prepare some time to speak over the phone or to attend a meeting via ZOOM.

We will discuss outfits they wish to wear if they wish for a posed newborn photography session or a relaxed newborn lifestyle session.

A detailed checklist is sent to all my clients on what to bring and what not to bring.

Due to the COVID restrictions in place, I am currently asking clients to ensure they bring nappies and wipes for the baby.

I provide all my clients access to entertainment, light refreshments during my photography sessions.
7. What should customers expect during a photography session?
I want all my clients to be able to feel at home and have fun during all my studio photography sessions.

Newborn photography sessions can sometimes feel a little stressful on new parents, especially when the baby won't sleep and they are after those sleepy newborn photos. It is important for all my clients to know and feel that babies and their health are the most important thing in the world. I will always prioritize the baby's health first over a pose. My motto is safety first. So if the baby does not sleep, I will rework their sessions to ensure clients walk away with photographs they will treasure for eternity.

Cake smashes are expected to be fun and messy! Be prepared to have cake on your face.

My photography sessions have been known to be relaxing for the new parents and fun for those wanting the messy cake smash photography sessions.
8. How do you ensure safety of the newborn during the session?
I always ask parents about certain poses they would like in sessions. I traditionally let my parents know early in their booking sessions that there are certain poses that I do not do in my studio. I believe in photography that is more natural.

Wrapping babies and ensuring they are not too warm is important in all my sessions. Ensuring my studio is at the appropriate temperature is important not to overheat the baby.

I am currently restricting newborn sessions to a limited number due to the COVID virus outbreak. This enables me to look out for any symptoms. Washing of hands and limiting the number of people in the studio is key to our safety precautions.

I always ensure that my vaccinations are up to date.
9. How soon will customers be able to get their photos?
My photographs are all hand edited to ensure we have the highest quality of work. Clients receive digital files between 4 to 6 weeks after full payments have been received.

Print product production is between 6 to 8 weeks depending on when the client finalizes their albums and frames.
10. Do you have anything else you would like to tell us?
My philosophy is to ensure clients walk away with not only photographs but to have an amazing experience. My bookings are limited to ensure the quality of work always goes above and beyond their expectations.

I am not in the business of just clicking a camera. My business has grown from getting to know my clients well and ensuring I cater to their needs.

All families are so different and so it is important for all my prospective clients to know that not all photographers are the same.

Make sure you do your homework and look through people's work before you book them. Ask your friends and families about their experience. Understand what they provide and do not provide right from the start.

I am all about family so you will know that I will treat your families as an extension to mine.
Awards