Photographer -
Hayley Adhofer
Business: Little Spring Photography
Location: Darley, Victoria
Photography Types: Baby, Cake Smash, Family, Maternity, Newborn, Child
1. What kind of experience do you have as a photographer?
Hello, I'm Hayley.

Maternity, birth, newborn and family photographer at Little Spring Photography. I have been photographing newborns for 5 years now. As the Little Spring babies grew families were wanting to continue their journey with us and so the family photography experience was created.

I help families through the entire journey. Planning your session, shooting, editing, creating custom wall art and timeless products and helping you to install them in your home. Hayley and all of her team are fully vaccinated ensuring your family are safe.
2. What type of photography do you specialise in?
I specialise in Newborns, maternity, babies/cake smashes, children's portraiture and family portraits.
3. Where are you located?
Our home studio is located in Bacchus Marsh VIC. Conveniently located within 50 minutes of Ballarat, Geelong and Melbourne. We offer travel for maternity, family and child portrait sessions. Travel for newborn sessions may be negotiated for clients further than 150km from Bacchus Marsh but for the full experience we suggest attending our studio.
4. When should clients book their photography sessions?
To allow us to create a personalised experience for each and every one of our clients we can only accept 12 sessions per month. These sessions book out incredibly fast so we recommend booking in the second trimester of your pregnancy.
5. What kind of prices and packages do you offer?
We are proud to offer a completely personalised experience and as no two clients are looking for the same thing. We create packages on an individual basis. On average our clients spend between $899-$1600 for a selection of wall art and digitals
6. How should customers prepare for their photography sessions?
We guide you through the whole process and hold your hand every day. For newborn sessions I advise my clients to bring themselves and their baby and we will look after the rest.
7. What should customers expect during a photography session?
Clients arrive at our studio to be welcomed into my home. When you come into the studio it will be toastie and warm to keep baby snug as a bug. Then you sit back and relax and enjoy the experience. It is my hope that everyone feels at home in my home. Sessions typically last between 2-3 hours but we allow for 4 incase baby needs extra snuggles. Once your session is done your gallery will be edited within 7 days and we will have your design and ordering consultation where we create your one of a kind pieces of art.
8. How do you ensure safety of the newborn during the session?
As a mother myself I understand exactly how precious these bundles of love are. Safety is my HIGHEST priority. Baby runs the session. All posing is done close to the ground and in props specifically designed for newborns. Everything is sanitised before and after each session. All members of our team are fully vaccinated.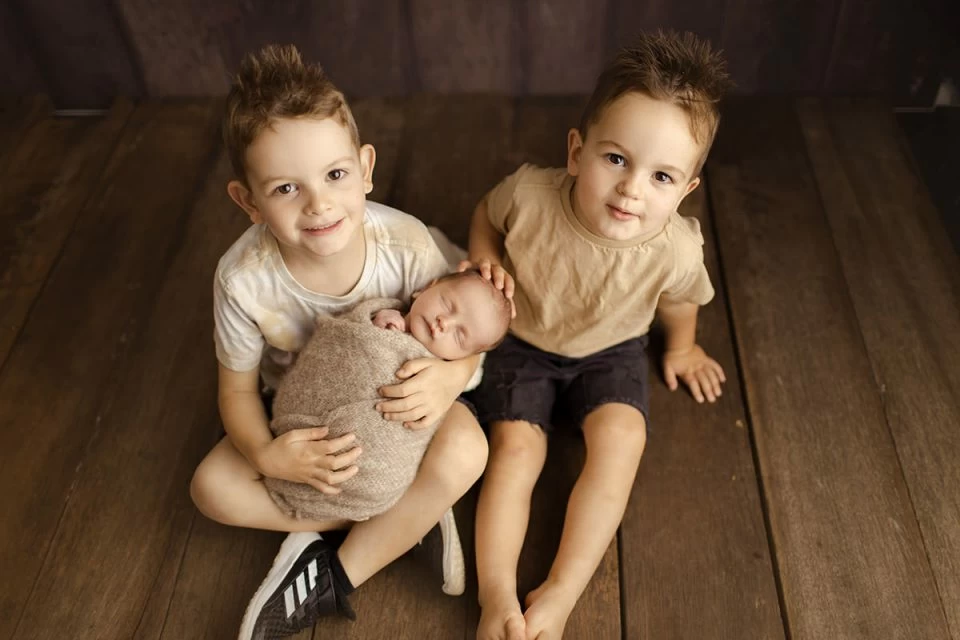 9. How soon will customers be able to get their photos?
Images are edited within 7 days and clients are able to take them home from their ordering appointment once payment has been made, We offer payment plans and afterpay. Products and wall art takes 2-6 weeks to be manufactured and be personally hand delivered to your home.
10. Do you have anything else you would like to tell us?
Our sessions truly are the ultimate experience. We are here to look after you as if you were a member of my family. I can not wait to meet you and your family.
Awards